Maui's Premier Seafood Restaurant in Wailea
est. 1998
Nick's Fishmarket Maui is known for its unparalleled hospitality and world-class cuisine. With in an enchanting Mediterranean setting, this fresh seafood restaurant offers an incomparable dining experience to its guests.
The menu's island-inspired flavors cater to sophisticated tastes with mouthwatering preparations of fresh Hawaiian fish opakapaka, mahi mahi and ahi.  Those in the mood for a delicious steak will savor the filet mignon, cooked to perfection. A perennial winner of Wine Spectator's Best of Award of Excellence, Nick's wine list features an array of fine vintages from all over the world.

Dish: Seared Diver Scallops with Goat Cheese Tortellini
Make a Reservation
Signature Seafood Fare
Diners will be pleased to find the diversity of Pacific and other seafood that Nick's Fishmarket hosts on our menu. Menu features mouthwatering selections of fresh oysters on the half shell served with lilikoi mignonette along with specialty fish not found at many other restaurants, prepared with both Mediterranean and Hawaiian flavors.
Chef Maka regularly heads out before sunrise to purchase the fresh catch from local fishermen who he's spent years working with. These special relationships that he's developed ensure that he gets the highest quality seafood AND that specialties like opakapaka (Hawaiian pink snapper) appear regularly on the menu.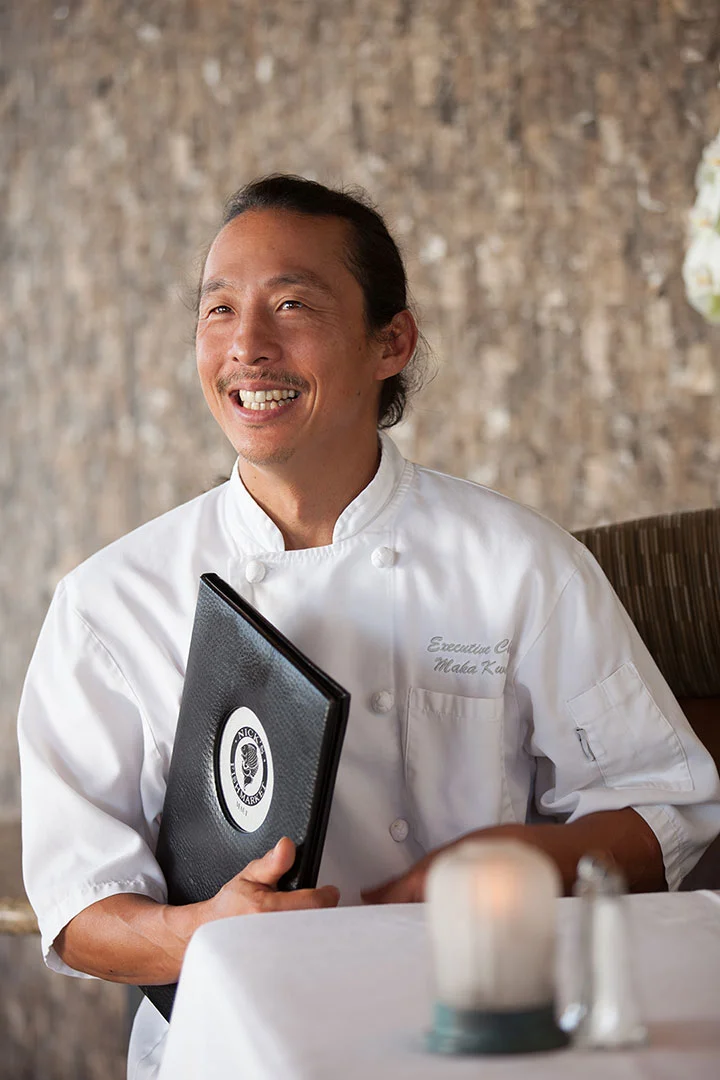 Fresh, Local, Sustainable
Nick's Fishmarket sources as much produce as possible from Hawaii purveyors. From the vibrant Moloka'i sweet potatoes that balance the gaminess of the Rack of Lamb to the Hamakua mushrooms that layer earthy flavors into the risotto that sits underneath the Pan Seared Ahi, the menu highlights some of the Island's most beautiful products and supports a variety of local producers. When he's not in the kitchen, you'll find Chef Maka spending his time carefully finding the freshest and finest ingredients from Maui's fishermen and farmers.
Dish: Chefs Sashimi of the Evening
Open Air Patio Dining With a View
The open-air dining situated inside the luxurious Fairmont Kea Lani is the perfect place to watch the sun set. Views of the Pacific stretch out just past the hotel grounds, with swaying palms and tiki torches ringing the dining area.
Unlike most restaurants with beautiful views, the scenery doesn't disappear after the sun disappears. Starting with a nightly torch lighting ceremony, outdoor lights illuminate overhead, and the Fairmont's elegant pool becomes a stunning focal point.
Dish:

Chefs Sashimi of the Evening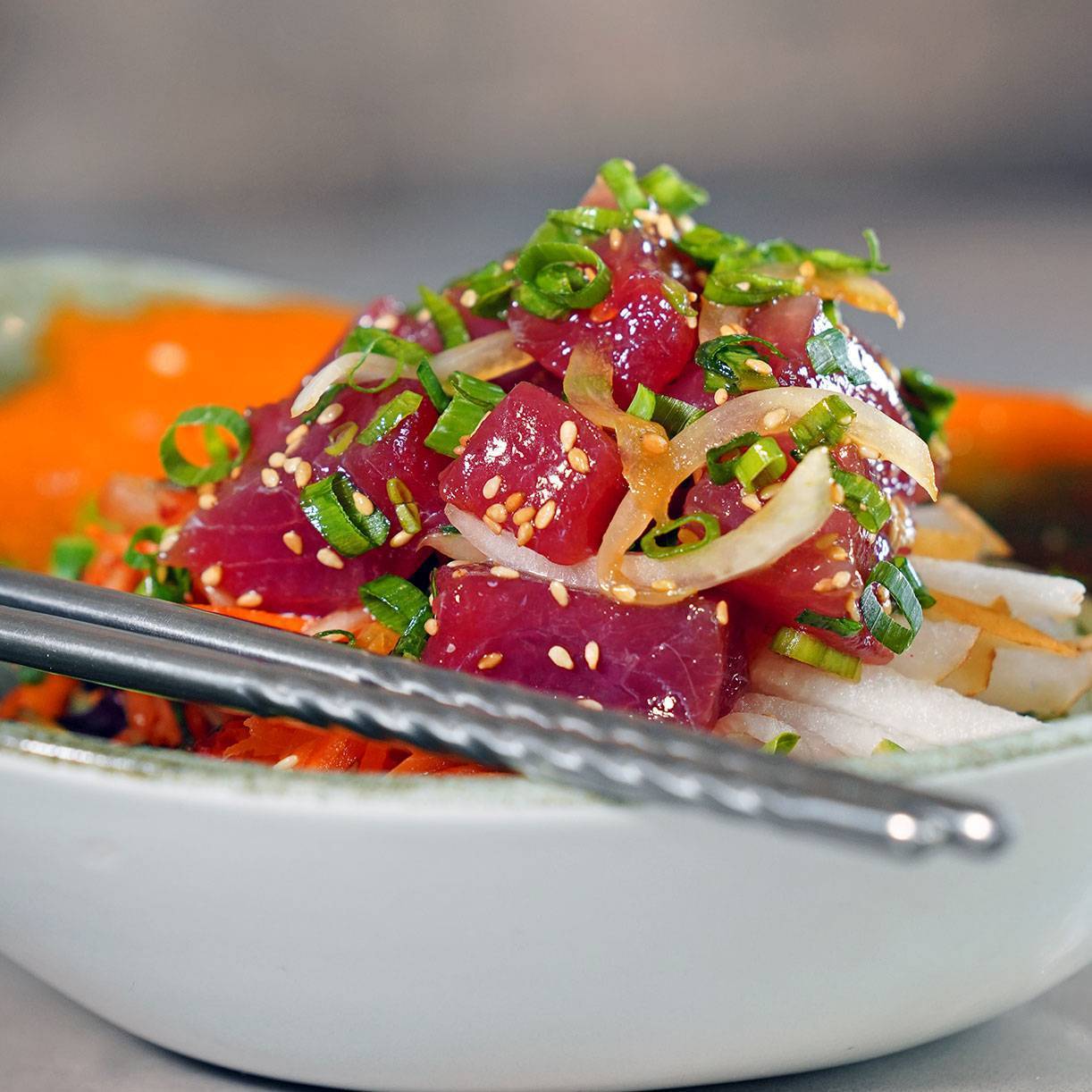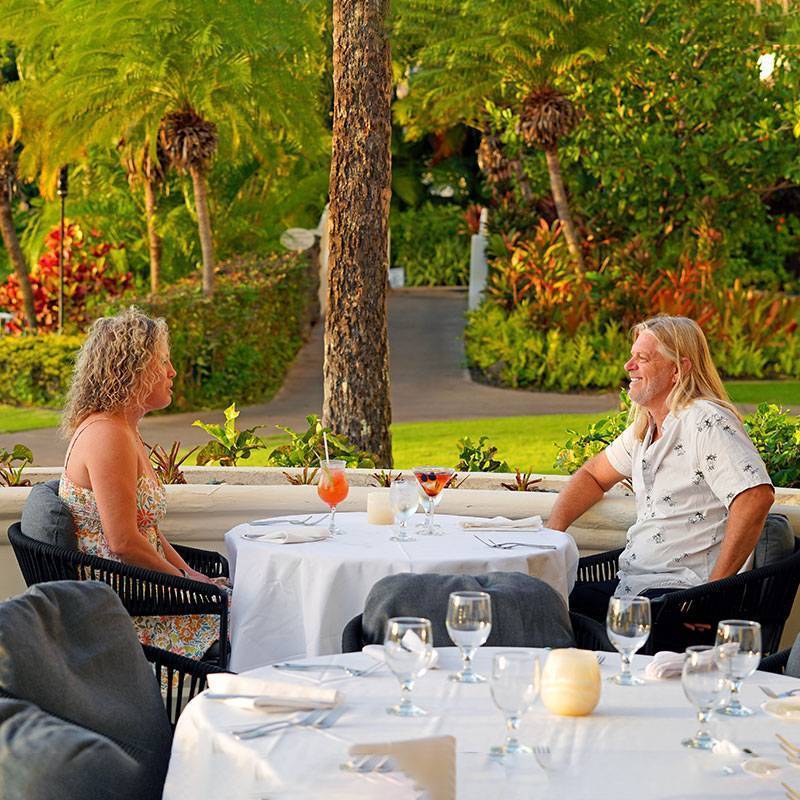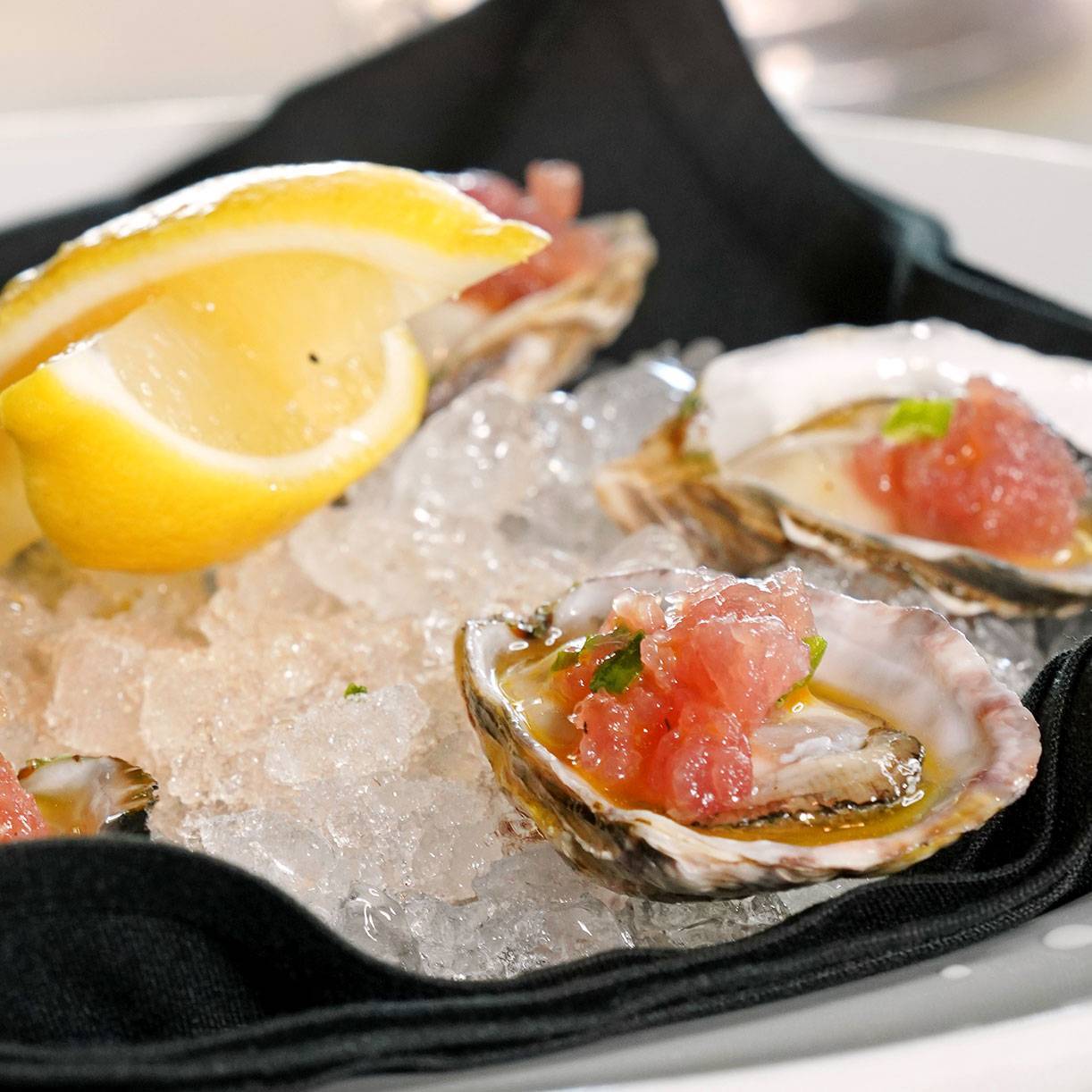 Service with Aloha – Maui Style
As much as we are known for our excellent food and stunning wine selection, Nick's Fishmarket is as proud of its impeccable service. Our servers are knowledgeable, friendly, and excited to take you through the unique culinary experience that our restaurant offers. They're attentive without being overbearing, convivial without being insincere, and thoroughly professional in all interactions. Many members of our staff have been with Nick's Fishmarket and AMP Restaurants for years, some finding their home with us at the beginning of their careers which makes us a truly family owned and operated restaurant. 
Dish: Mahi Mahi Hawaiian Style Succotash, Kula Corn Velouté, Macadamia Nut Pesto